MSX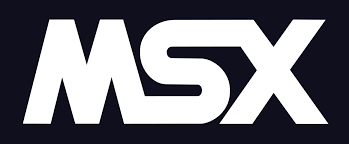 Emuladores
CocoaMSX (macOS)
https://github.com/CocoaMSX/CocoaMSX
openMSX (Windows, macOS, Android)
Entornos de desarrollo - librerías
Fusion-C 1.2
https://github.com/ericb59/Fusion-C-v1.2
Fusion-C 1.2 is a free C library with which you can program software and games for MSX computers under MSX-DOS with C language. You must use Fusion-C with SDCC 3.6.0 compiler (other versions have not been tested, but should work with more or less changes in the FUSION-C compilation script) Library is providing functions to work with every aspects of MSX computers (MSX1, MSX2, MSX2+, MSX TURBO-C) easily. The package is ready to use to make games and others tools.
Ubox MSX lib
https://gitlab.com/reidrac/ubox-msx-lib
A set of libraries and tools to make MSX games using the C programming language.
https://www.usebox.net/jjm/ubox-msx-lib/
Herramientas
Disk-Manager v0.15 (Windows)
http://www.lexlechz.at/en/software.html
Manages disk-images for PCs and MSX-emulations.
MSX-BASIC ROM creator (Windows)
https://sites.google.com/site/msxpage/pc-tools
This time is a PC MSX related tool, useful when you have a MSX-BASIC listing and you want to convert it to a fully compatible 16KB ROM cartridge file. The tool even supports the generation of ROM files with binary data (assembler routines used by the BASIC) merged.
Ejemplos de código
AbbayeMSX
https://github.com/retrodeluxe/AbbayeMSX
Port of Abbaye Des Morts to MSX